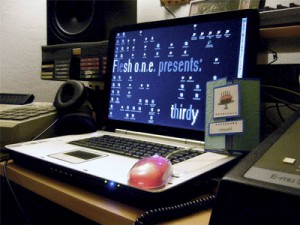 This was an album I released in 2008. It's a bunch of loops made with a lot of different tools and such. There's some LSDJ Game Boy stuff on there, Roland PMA-5, SP1200, MPC2000xl, straight Fruity Loops, etc.. A bunch of different stuff…
Here's a preview of a few beats:
8_bit_ch:

Hs_60_95_2:

Still_Love_1:

Mozart2:

The entire album is here:
Thirdy – Flesh O.N.E.